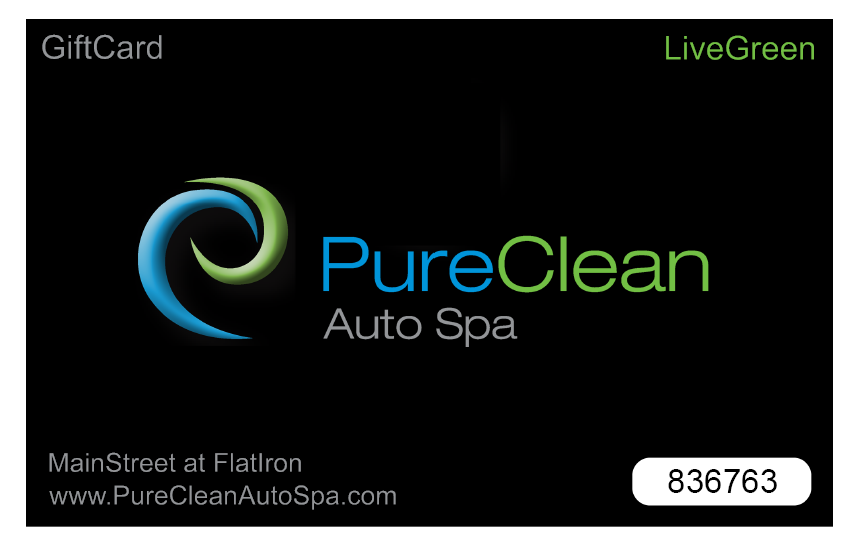 Gift cards from PureClean Auto Spa, Inc. are an excellent way to keep your cars/trucks, bikes, boats, trailers, RV's, etc., looking great while enhancing their value and prolonging their useful life. Gift cards can be used in all self-service bays as well as at the automatic pay stations. Simply swipe your card as you would a credit/debit card at the pay station and enjoy the peace of mind that comes with knowing that the service has already been paid for.
Gift cards can be purchased and handed out to your loved ones, business contacts, or as a thank you to all the people in your life that help you (think postal delivery persons, hairdressers, landscape workers, etc.)
To purchase a GiftCard, give Mike (the owner) a call at 720-940-4644 or email to let him know how much you would like the card to have on it, and he will process the payment for you and send the card to you by US Mail.
Please keep in mind two things: the minimum purchase price is $20.00 for a gift card and if you purchase $100 or more, you will receive a bonus of 10% so that a $100 purchase would have $110 value on it. So do it now and begin enjoying the convenience of washing with a PureClean gift card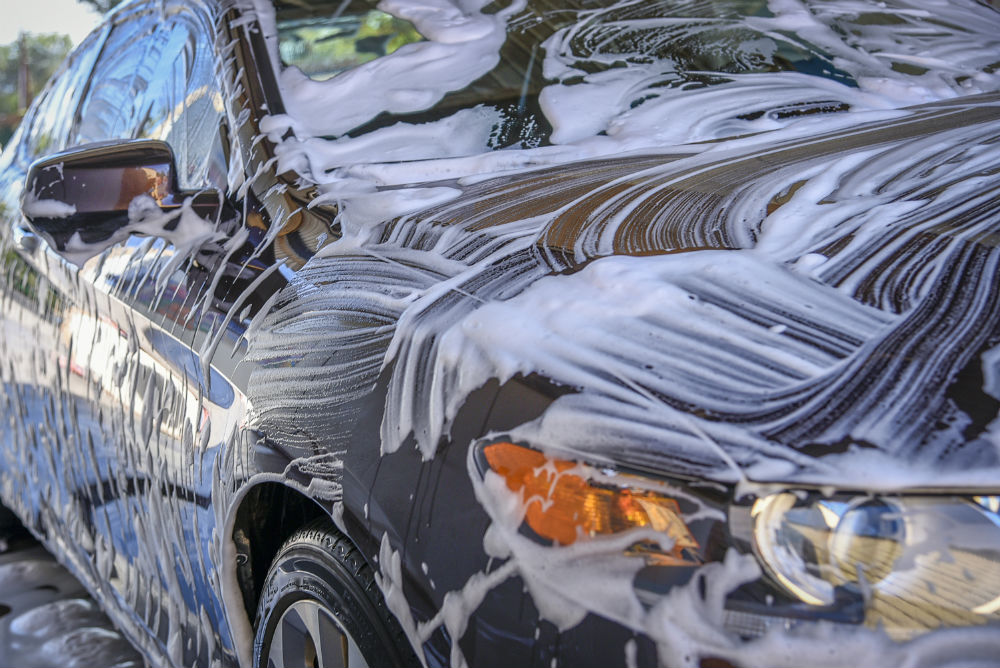 Your business receives a fleet card for each vehicle, allowing your employees to wash your company vehicles in our automatic, self services bays or both!
Discount rates available for fleets
Keep your company vehicles looking clean and professional
Great for tracking wash expenses
Receive monthly reports showing the date, time and length of each wash
Restrict washing to days, weekends, business hours, evenings, self service or automatic
No need to remiburse employees for cash expenses
Saves you money in water and utility expenses
Pay monthly and receive by email your monthly invoice and a receipt for your records.