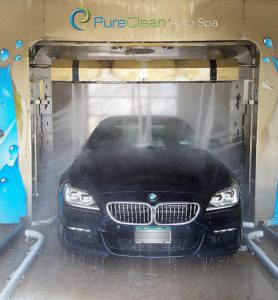 Touch-free wash - Right Lane
Choice-Wash - Left Lane
In the right lane, our Touch-free wash has a "contouring" feature which raises and lowers the wash boom bringing the cleaning action closer to your car, resulting in a cleaner car and less water wasted.
In the left lane, check out our new state-of-the-art "hybrid" automatic. This machine wash allows you the customer to select from a choice of a completely touch-free wash (labeled "TOUCH-FREE", a wash that uses a very high tech soft foam material (labeled "TOUCH"), or a combination wash utilizing the best of both styles of cleaning your car (labeled "EXTREME") - this wash is our most popular option.
FOR THE DIY (do-it-yourself) CROWD
4 bays of DIY (do-it-yourself) washing. These bays allow you, the expert on how to best clean your car, the opportunity to wash it yourself. No more wondering if someone else did it right…you know what it takes.
We have all the functions on the rotary selector knob to allow you to perfectly clean each and every time. Our 4th bay (far right arrow in photo) even has a hand held dryer installed. Great for drying around mirrors and other glass, motorcycles seats and more!
Hover over the red arrows to see the locations.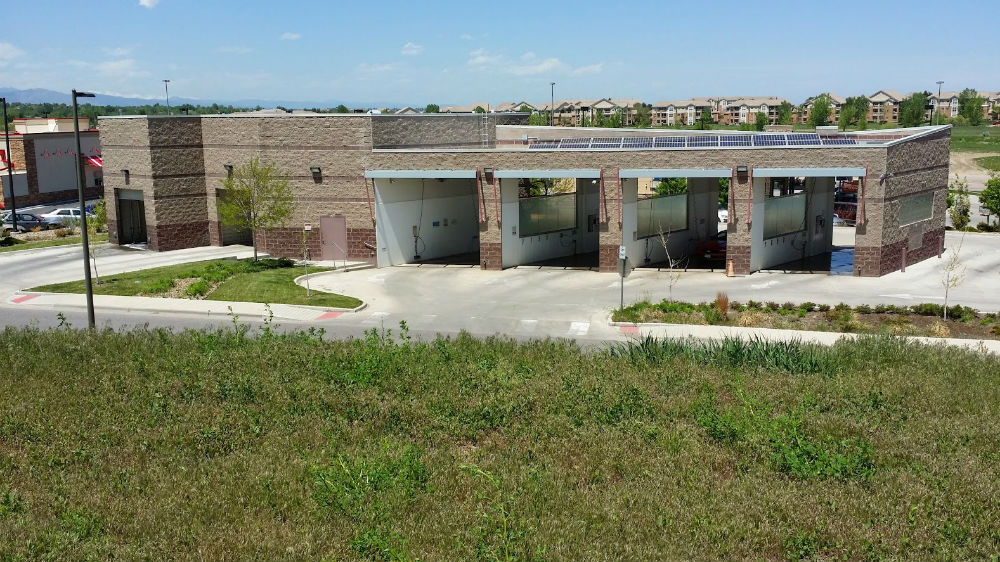 OUR VACUUMS REALLY SUCK!
4 Vacuums that can accommodate 4 cars at a time. The 2 vacuums closest to the car wash building only accept quarters and dollar coins, and the other two vac's will accept quarters, dollar coins, and dollar bills. Remember, these "green topped" vacuums are combination vac's; that is they can be used for carpet shampooing or fragrance dispensing as well as vacuuming. Just make sure the toggle switch next to the coin slot is set for what you want!
FORGET A TOWEL?  NEED SOME LEATHER CLEANER?
A vending machine that dispenses goodies such as towels, window cleaners, tire and wheel care products, leather conditioner and cleaning supplies, etc is located on the main building between the dollar bill changers. Pretty much a one-stop-shop experience to keep the interior spaces clean and shiny! This vendor only accepts dollar bills (no coins and no change given) - all items are priced either $1 or $2 even.